Weekly Quick Tips
Clear the Clutter in Your Closet
Here's a simple, out of the box tip to help you clear the clutter in your closet: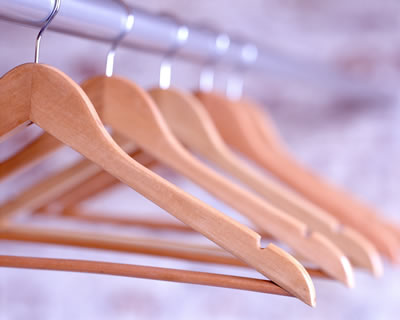 When organizing your closet, or flipping it over from winter clothes to spring (soon!), act as though you're packing a suitcase for a long trip. Consider the things you'll do throughout the season ahead, and decide which outfits you'd wear for those activities.  Remember, you wouldn't fill your suitcase with items that don't fit, so remove those items from your closet. It will be easier to get dressed every day when your closet is filled with clothes that fit both your body and your lifestyle.
Do you have a closet full of clothes but nothing to wear? Not sure your wardrobe is saying what it should about you? We can help you organize your closet and your wardrobe so it's easy to get dressed each and every day! With the addition of 
Image Consultant Neal Pedder
 to our Organizing Lives Team, we've got you covered!
Copyright © 2013 Organizing Lives ® All rights are reserved and no part of this article may be reproduced or copied in any form or by any means unless expressly stated otherwise, or except with the written permission of Organizing Lives®. Enquires should be directed to: info@orgliv.mybusinesshub.ca